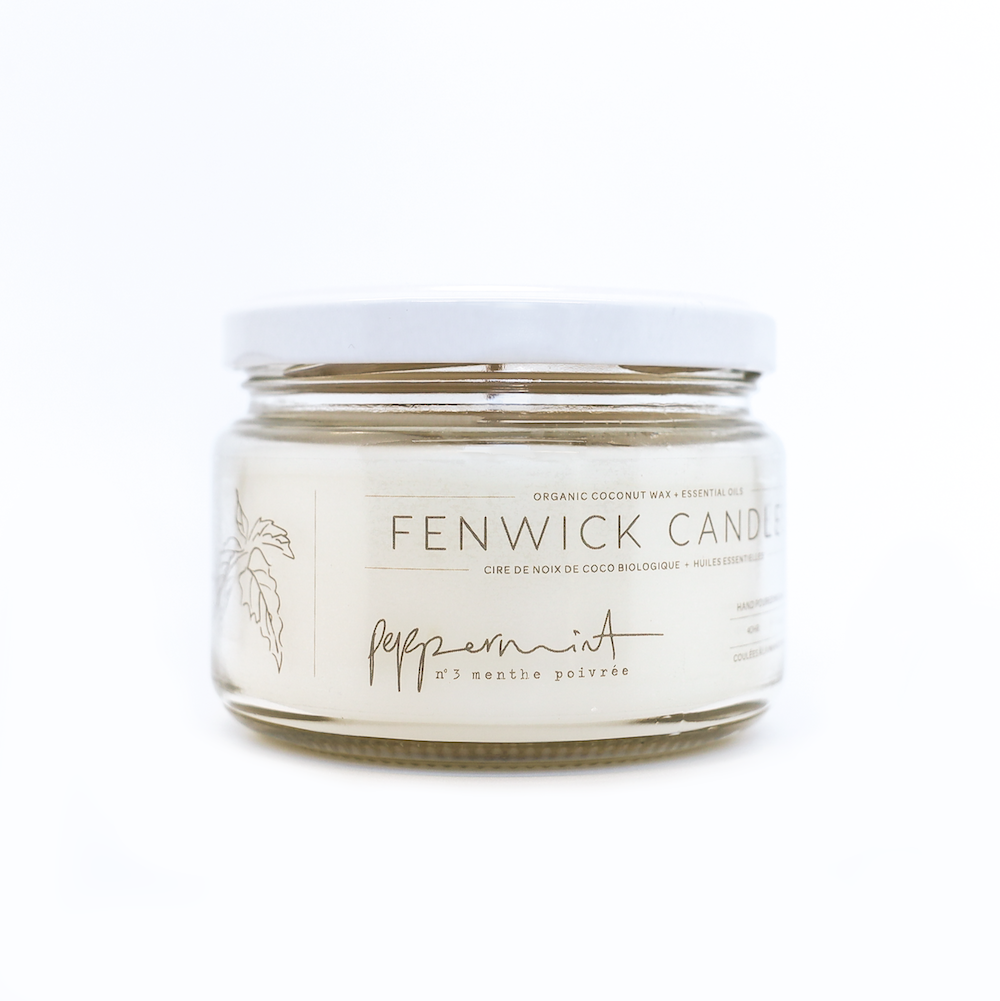 |  organic coconut wax aromatherapy candle  |
--
PLANT NAME  mentha piperita 
ORIGIN  India
AROMA  Revive your self-expression and promote clarity. Fall into vibrant, sweet, cooling affects.
INGREDIENTS
Proprietary organic coconut wax
100% essential oil extracted through steam distillation of fresh flowering tops and young twigs
100% cotton wick
Our candles are crafted with intention and respect for the natural environment. We work in harmony with nature, sustainably sourcing our raw organic ingredients from the earth while supporting the principles of permaculture. As such, there is no need for synthetic materials in our products. We are proud to say that our candles are petroleum-free, soy-free, lead-free, cruelty-free, and non-GMO. They are packaged with recyclable and compostable materials.
FAST FACTS

Peppermint may be one of the most commonly recognized and universally beloved species of herbs, but it wasn't always so. In fact, it is actually a cross-breed. The peppermint plant is indigenous to Europe and the Middle East and was first discovered in 1753.
Overall, there are more than 25 species of mint. While many hybrids have come to exist over time, both organically and through intentional cultivation, in the Western world we commonly use a hybrid of mentha, or watermint, and piperita, or spearmint. Included in everything from toothpaste to herbal teas, peppermint is known for its physical and psychological benefits and incorporated into many of our daily rituals.
The sharp yet subtle scent of peppermint is immediately recognizable. This iconic essential oil, when distilled directly from the plant, is associated with increased mental clarity and focus. The vibrant aroma is refreshing yet subtle and never overpowering, making it an ideal choice for a slow burn on a Monday morning—or a Saturday night.