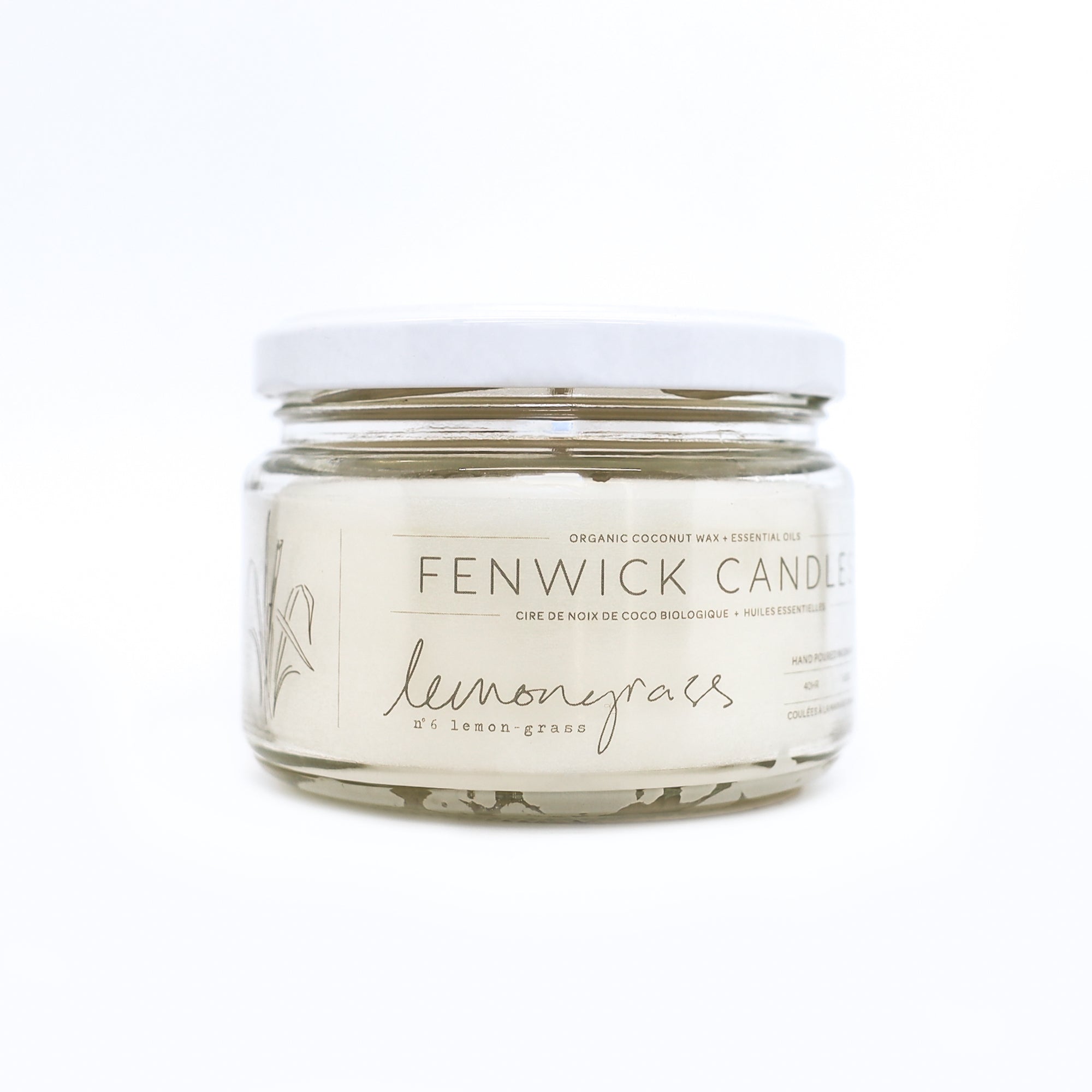 |  organic coconut wax aromatherapy candle  |
--
PLANT NAME cymbopogon citratus 
ORIGIN india
AROMA bright citrus 
Activate and breathe into your creative space. Notes of tart lemon, peppery grass and sweet wood invite you to initiate.
INGREDIENTS
Proprietary organic coconut wax
100% essential oil extracted through steam distillation of fresh flowering tops and young twigs
100% cotton wick
Our candles are crafted with intention and respect for the natural environment. We work in harmony with nature, sustainably sourcing our raw organic ingredients from the earth while supporting the principles of permaculture. As such, there is no need for synthetic materials in our products. We are proud to say that our candles are petroleum-free, soy-free, lead-free, cruelty-free, and non-GMO. They are packaged with recyclable and compostable materials.
FAST FACTS
Cymbopogon, better known by the common name lemongrass, is a genus of grasses that are widely distributed across several continents. Native to areas with a tropical climate, lemongrass plants are easily distinguishable by their wiry appearance.
In the warm and dry landscapes ranging from Southeast Asia to Sri Lanka, and even in the outback of Australia, native herbalists have long used lemongrass for its incredible medical benefits. It is said to possess antibacterial, antifungal, anti-inflammatory, and antioxidant properties for both humans and animals—truly a miracle plant if we've ever heard of one. For many centuries the residents of rural villages in developing countries relied on lemongrass to heal wounds, prevent infection, and fight bacteria.
 Today, Western aromatherapists emphasize the importance of integrating lemongrass into your daily wellness routine. When lemongrass essential oil is extracted, it can be used in cooking, alternative medicine, and of course, candles.
 The bright and fresh citrus aroma is ideal for creating an inspiring and motivating environment in your home, while also calming mild anxiety. Kickstart the day with a boost of powerful motivation and tackle your most challenging creative projects.