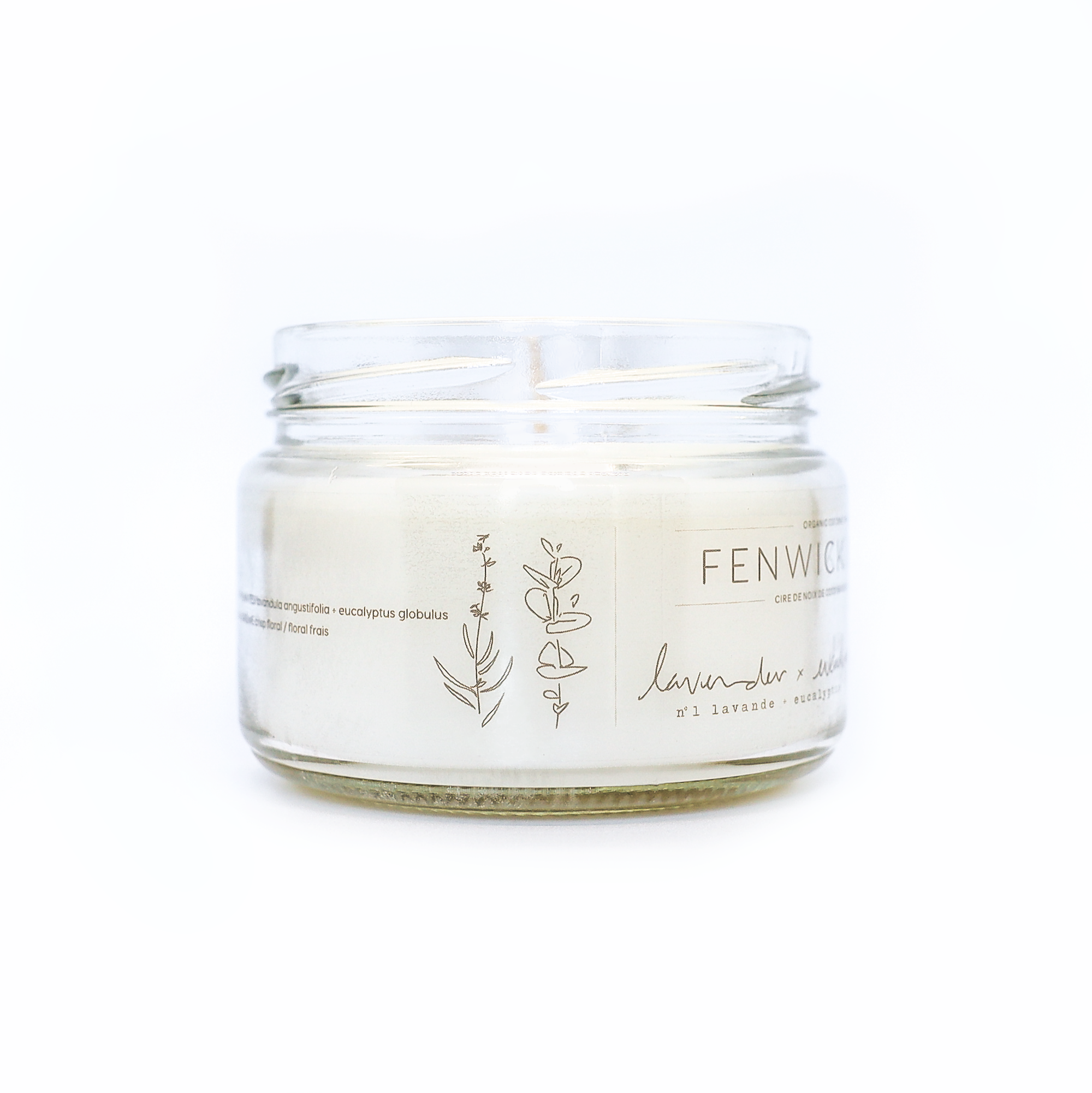 Lavender x Eucalyptus Candle No.1
|  organic coconut wax aromatherapy candle  |

--
PLANT NAME lavandula officinalis, eucalyptus globulus
ORIGIN bulgaria, china
AROMA cool floral
Reset and restore. Notes of sweetened, earthy floral and camphor. A calming balance within light and dark.
INGREDIENTS
Proprietary organic coconut wax
100% essential oil extracted through steam distillation of fresh flowering tops and young twigs
100% cotton wick
Our candles are crafted with intention and respect for the natural environment. We work in harmony with nature, sustainably sourcing our raw organic ingredients from the earth while supporting the principles of permaculture. As such, there is no need for synthetic materials in our products. We are proud to say that our candles are petroleum-free, soy-free, lead-free, cruelty-free, and non-GMO. They are packaged with recyclable and compostable materials.
FAST FACTS
Native to the mountainous regions of the western Mediterranean, the lavender plant has been a staple in holistic medicine for centuries. The name is thought to derive from either the Latin lavare ("to wash") or livendulo, which refers to its soft blueish colour. 
Native to Australia and Tasmania, Eucalyptus globulus is also commonly known as "southern blue gum." With over 700 different species of Eucalyptus, this intoxicating and fresh plant has a richer and darker aroma. The Latin term globulous ("small sphere") refers to the shape of the fruits which grow on the stems. 
Eucalyptol is the strongest and most prominent chemical compound in this variety. It is quite volatile, but in small doses, it provides a powerful cooling sensation. It is widely used in holistic wellness practice.