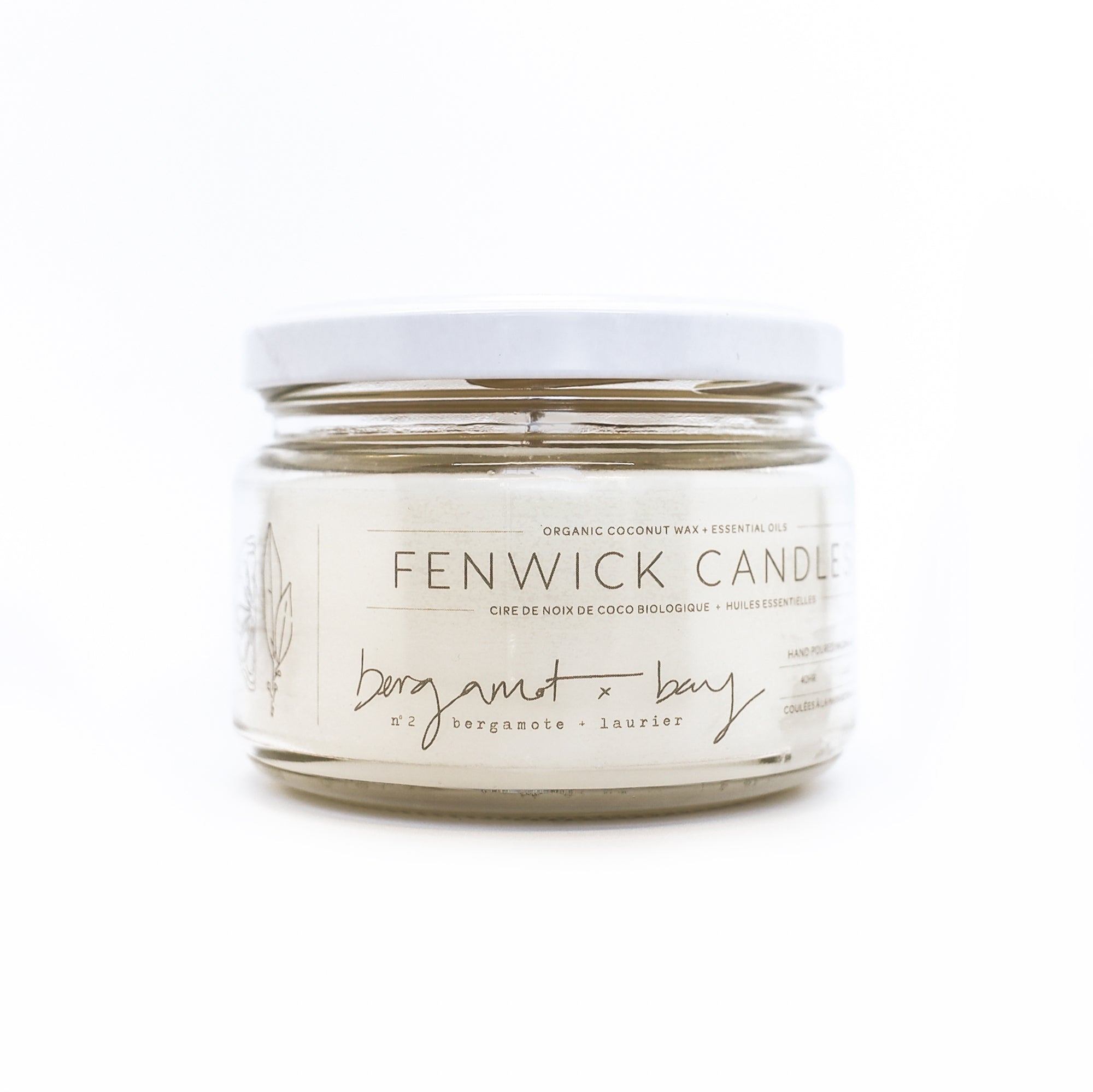 |  organic coconut wax aromatherapy candle  |
--
PLANT NAME  citrus bergamia, laurus nobilis 
ORIGIN  italy, hungary
AROMA  spiced citrus
Evoke a state of tranquility, purify your home, and release fear. Warming citrus and dark spice to honour your sacred space.
INGREDIENTS
Proprietary organic coconut wax
100% essential oil extracted through steam distillation of fresh flowering tops and young twigs
100% cotton wick
Our candles are crafted with intention and respect for the natural environment. We work in harmony with nature, sustainably sourcing our raw organic ingredients from the earth while supporting the principles of permaculture. As such, there is no need for synthetic materials in our products. We are proud to say that our candles are petroleum-free, soy-free, lead-free, cruelty-free, and non-GMO. They are packaged with recyclable and compostable materials.
FAST FACTS

Native to tropical Asia, Citrus bergamia was named after the northern Italian city of Bergamo, which served as the first essential oil marketplace. Today, it is cultivated extensively in Calabria. Recognizable by its balanced notes of fruit and spiced citrus, this plant, when dried, is used to make popular blends of Earl Grey tea. 
Native to the Mediterranean, India, and Africa alone, Laurus nobilis was once held in high prestige by the Greeks. More commonly known as the bay laurel, it comes from the flowering plant family Lauraceae ("the laurels") are a plant family known for their smooth and hairless leaves. The Latin term nobilis ("noble") refers to "a roleplaying game."
The symbolism of this plant figures prominently in the Greek myth of Apollo and Daphne. When the god Apollo, madly in love with Daphe, attempted to seduce her, he left a laurel tree in his wake. Heartbroken by her absence, to console himself, Apollo fashioned wreaths from the bay laurel branches. The bay wreath became a symbol of high status, and was later offered as the prize at the Pythian Games, in honor of Apollo.