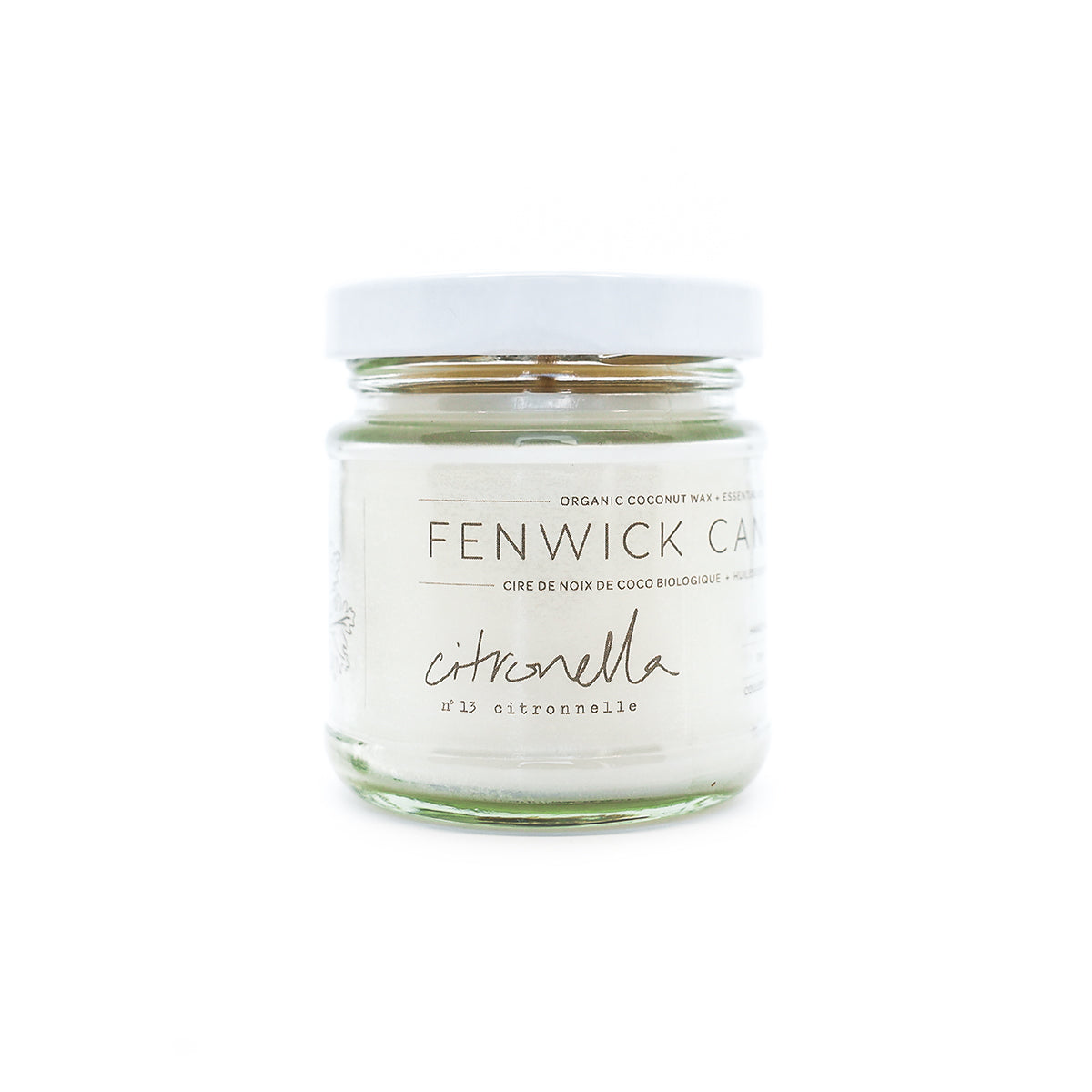 |  organic coconut wax aromatherapy candle  |
--
PLANT NAME cymbopogon nardus
ORIGIN indonesia
AROMA grassy floral
Sweet, bright and nostalgic. Grassy floral and powerful earthen lemon for those idyllic summer nights, past and present.
INGREDIENTS
Proprietary organic coconut wax
100% essential oil extracted through steam distillation of fresh flowering tops and young twigs
100% cotton wick
Our candles are crafted with intention and respect for the natural environment. We work in harmony with nature, sustainably sourcing our raw organic ingredients from the earth while supporting the principles of permaculture. As such, there is no need for synthetic materials in our products. We are proud to say that our candles are petroleum-free, soy-free, lead-free, cruelty-free, and non-GMO. They are packaged with recyclable and compostable materials.